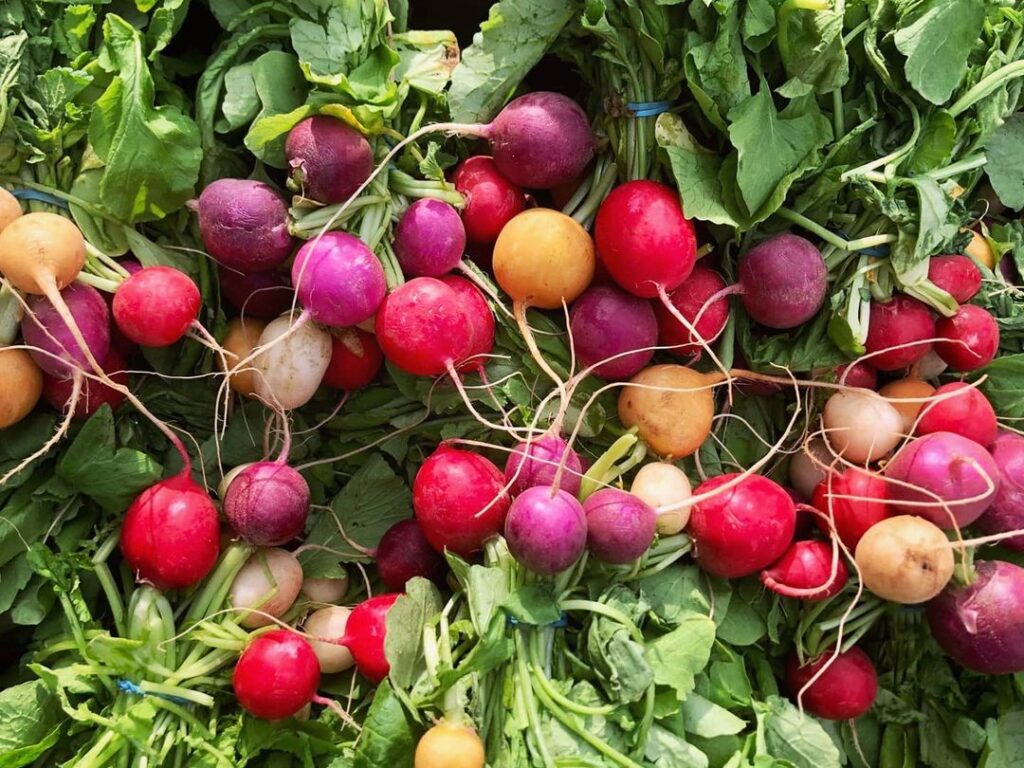 Good afternoon Organic Northerners,
Similar to last week, below are a few things worth mentioning before I get onto the veg news:
Phones:
You may have been experiencing some problems getting through to us on the phone this last week. We're in the process of updating our old dusty system to a new one and I just wanted to apologise for the disruption caused in the interim. Though we're still getting to grips with new system, we are now at least able to receive your calls. Especially ready is our Adam who has stated on numerous occasions that he feels truly privileged to be the one to answer all your phone calls on a Thursday & Friday : )
Dutch Bank Holiday:
After our own round of bank hols there was an extra French one last week that played havoc with our delivery arrangements and now here's a Dutch one this week too- lucky bleeders! For that, we have to bring forward the order cut off time for Green Organic, Fairtrasa and Zann to 3pm tomorrow. Apologies for this but it's that or hand more power to the transport Gods and these are some of our least favourite Gods.
Warehouse Day Additions (Mon/Wed):
Next up, a quick note on additional orders on the day of delivery/collection. We're awaiting a decision from our landlord to move into bigger premises and have been for some time now but whilst we remain where we are and because of our pressured time and space, these are now increasingly difficult to process. But for an emergency, we're now going to be curtailing such additions for a while as to access all of our dried goods on a warehouse day that live up on high racking for instance, it's an unnecessary safety risk and we really don't want someone breaking their neck for an extra  bag of flour. Similarly, our daily stock is now carried between Mon/Tue and Weds/Thurs is very difficult to access so even though we may actually have an extra butternut orange available, it often takes us a long time to access. Therefore please make sure that you order what you need a week in advance. Ta.
A Thank You…
Last up, as we see lockdowns easing, I thought it only right to give another nod to some the heroic individuals who in spite of long and criminally early shifts during a very worrying time in the past 12 months have really excelled themselves. I would hope that all you guys would not have noticed a difference in the service that we collectively provide but behind the scenes, it's not been an easy gig here this last year- well it still isn't! We've had folk go down with Covid, close relatives lost to the disease and as we became much busier during this time too (don't even mention bloody Brexit!), we've had to just roll our sleeves up and work more days, longer shifts and often at the expense of family, relationships and everyday life. I haven't time to document everyone's contribution just now but special kudos to our Kate who leaves us this week and who though a young first-time-mum, has grafted solidly during this past year and been a total delight to work with throughout. We've plenty of new people starting too and I'll look to introduce those to you over the forthcoming weeks sometime.
Veg News:
Foskett's are back with their brill radish and as well as the regular red bunches, we've now some rainbow bunches and a few boxes of purple- both look great!
We've unlimited Jersey spuds this week so fill your boots with the best 'taters around if you're feeling flush. On the old season spuds front, we've arran victory, sarpo mira and Casablanca available from SKEA
RB's carrots are now done so we're on import before the bunched start shortly from Foskett's. Kate and I tasted all of the carrots yesterday and as we suspected, the Italian from Dynamis were more impressive then the Spanish and Dutch. In short, juicier, sweeter, more carroty and with a good crunch. Still not up to our UK standard but good enough to fill the gap.
Last thing to note domestically is that our customer who also supplies us too, Goodness Growing (York) also has a few more bits and bobs available to Weds/Thurs customers this week.
On the fruit front, the apricots from Thaymin were really good, this is the last week of blueberries and raspberries from Flor De Donana and Biovergel are your go to orange suppliers until mid-June.
Dynamis have added bunched rainbow carrots, yellow courgettes, a selection of heirloom toms, tarragon and Papillion kiwis- these are kinda double wide with a double core…strange looking wee things but tasty.
Fruit and veg aside, there is going to be a gap in supply from EKOLO and ANNA TINS next week so be sure to double up this week if you buy things from these suppliers.
Lastly, Botton Creamery have re-added Gouda cheeses to their list and Botton Village have added redcurrant and rhubarb cordials back to their offering.
I'll leave you with two vids taken just last week from our main kombucha supplier, Equinox who are based up in Hebden Bridge in the beautiful Calder Valley. First is an outtake that had us all giggling in the office this morning and the second is a full 5mins long once the guys there had composed themselves! : )