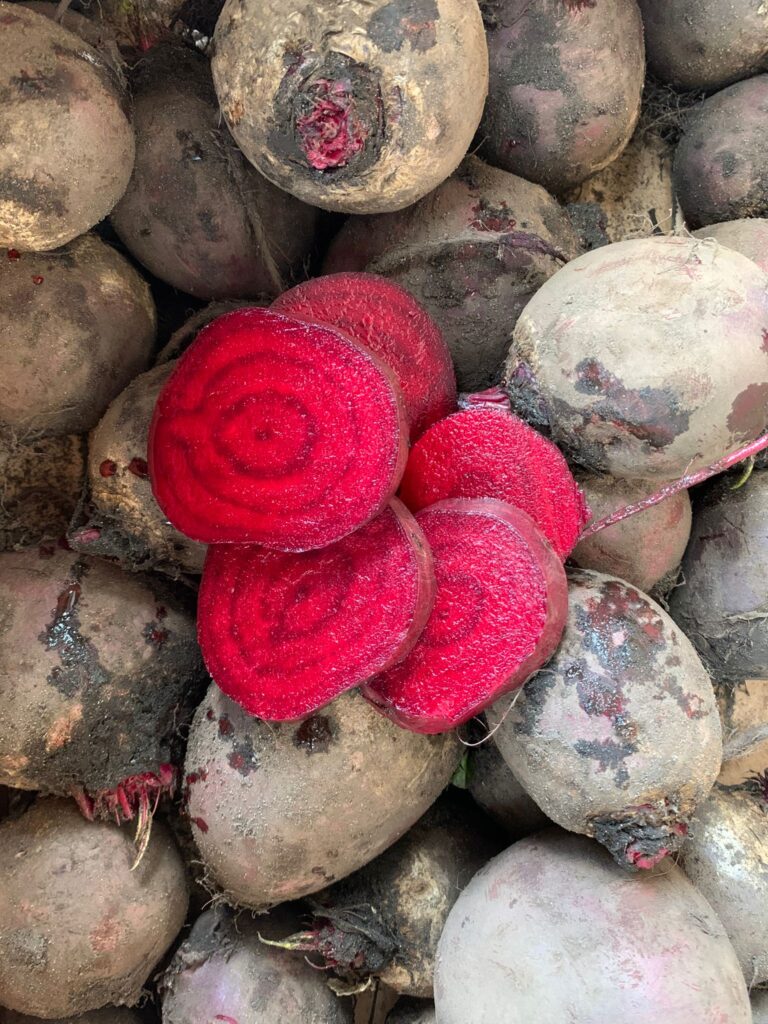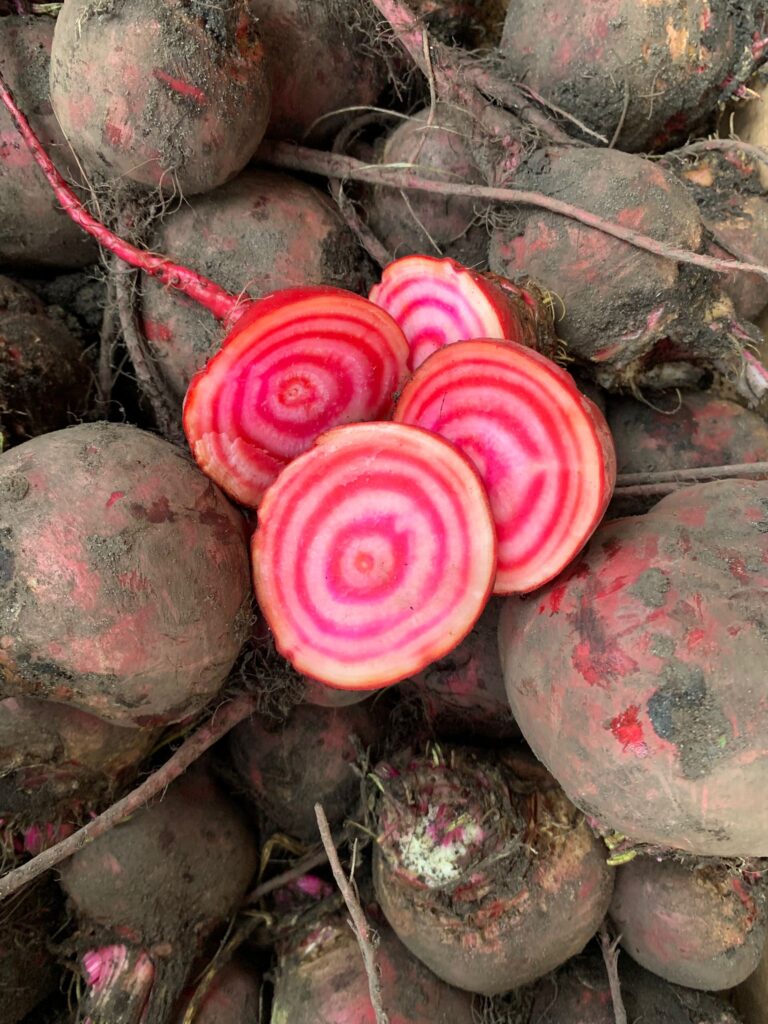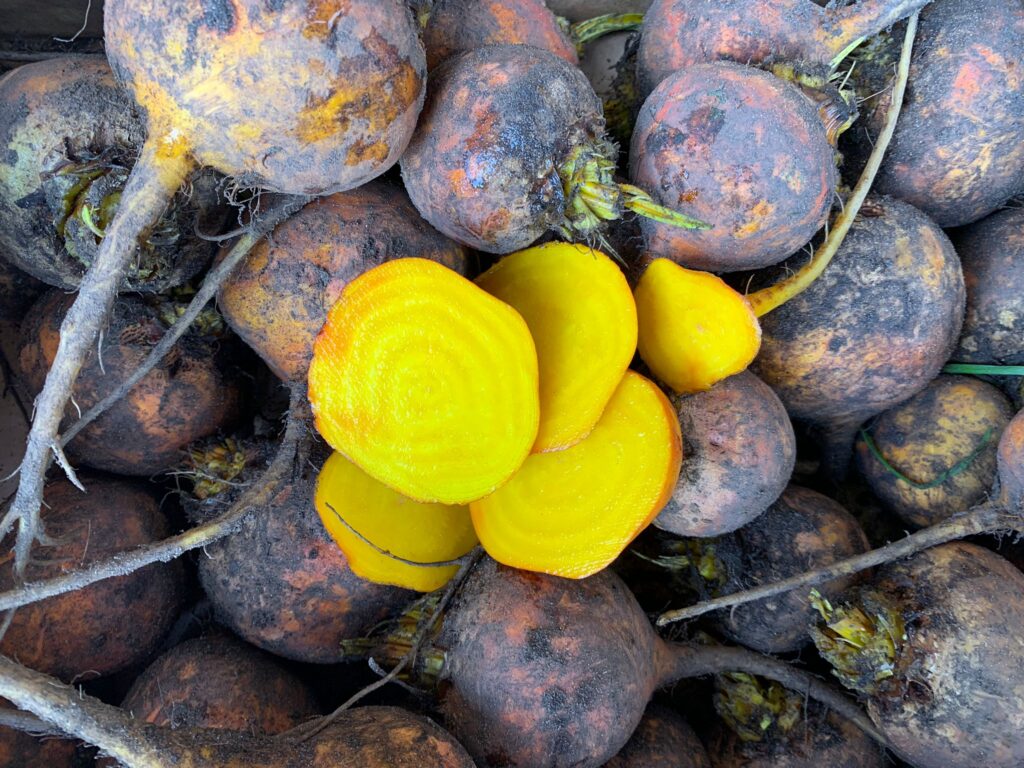 Good afternoon, Organic Northerners,
My my the 23rd of November already! Working with veg makes it feel like the seasons change particularly fast. It's the Christmas rush, the NY planning, the scratching around for domestic crops as the winter sets in proper, before the first broad beans, courgettes and new potatoes of spring, the salad crops of summer, the melons, the grapes, the berries, the apples and before you know it there's a chill in the air and we're back freezing our particulars off in the warehouse at daft o'clock. No time for contemplation though as we've got some serious veg graft to be getting to so in no particular order, here's what you could do with knowing this week…
CHRISTMAS AND NEW YEAR:
On the week leading up to the big day, if you are thinking to request an alternative collection/delivery day or time then I will need to know now please. We're busier than ever and managing multiple crises still most days and won't be in a position to change our plans with late alterations to our usual plans.
Regarding the first week in the New Year, we will be putting out a list on Tues 21st December as usual and your orders will have to be in by 4pm the following day as usual. These orders will be for our first warehouse shift in the New Year. This is looking likely to be Weds 5th Jan but if some of the important growers that we work with at this time of the year are unable to get produce to us on that day then we may move this day to Thursday 6th. I'll keep you posted on this front.
Lastly, with regards to Christmas trees and wreaths I have an update. We will be collecting all of the trees ordered thus far on Thursday and delivering the vast majority of them out next week with the remainder very shortly after. The wreaths we will collect over the next fortnight as they are made and we will share these out with everyone as soon as we receive them. For the next few weeks, we will have some more trees available but to avoid disappointment, you want to be ordering asap. We will have access to a small amount of wreaths too most likely but these have sold really quickly so far so again, aim to get in early with these to avoid disappointment.
Veg gossip:
Tenderstem aside, UK broccoli is now done, cauliflowers are running low (we will see a return in the NY), local pears starting to thin out a little and this will be the last week of the Tomato Stall too.
New on the domestic front this week is the rocket from Strawberry Fields, and from Royal Oak, red cara spuds, leeks, large beets and sprout stalks. On the local fruit front we've Pendu plat apples from two orchards and from Mole End we've blaze (these are always really good), russet and topaz apples too. On the pear front we've both conference and Packham from Mole End this week.
From abroad we've those 'straight from the orchard' ungraded oranges from Biovergel for the 3rd year running and Dynamis have added nasturtium root, parsley root, drinking coconuts, kumquats and raspberries.
From the bottom of the list, High Weald have added about 6 new lines of cheese, we've groats and oatcakes from Pimhill again and from Hodmedod we've jumbo oats, rolled oats malted wheat flakes and carlin peas in cans.
I'll sign off this week with a video that we received earlier this week from Gospa down in Seville. This was met with laughs and bemusement in equal measure in the office as it's a strange wee production. One of the guys at the farm (Jose) is a very keen entrepreneur and seems to think this production he has made will increase his orange sales. We're not so sure about that but here it is either way : )
Merry November,
Sean, Mo, Cathryn, Ellen, Josie and the team